FAU Selected by Amazon as Education Partner for Career Choice Program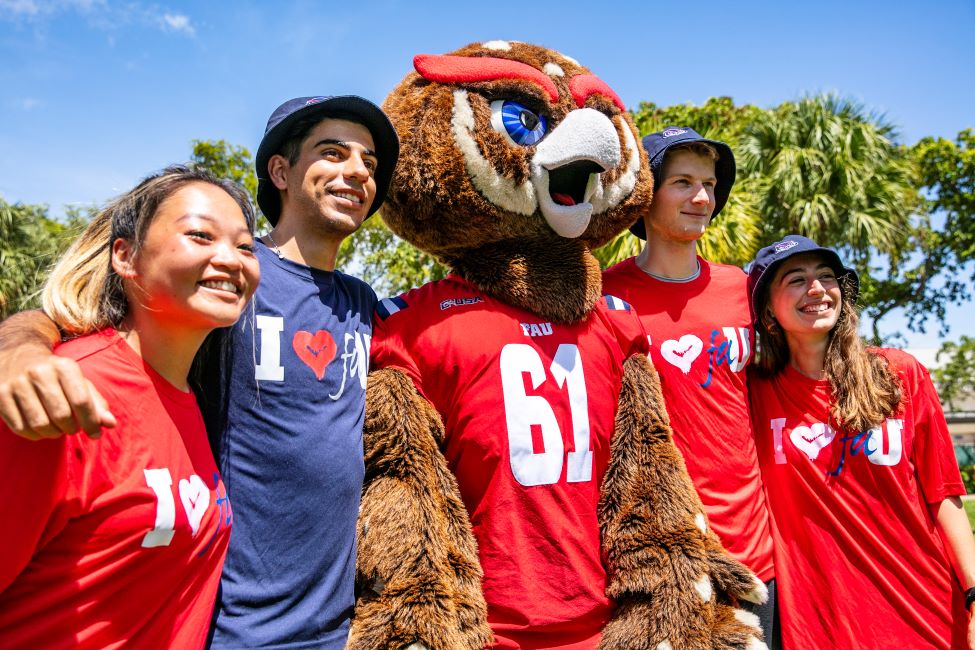 Florida Atlantic University has been selected as an education partner for Amazon's Career Choice program to provide Amazon's hourly employees access to credit-bearing courses at FAU. (Photo by Alex Dolce)
---
Florida Atlantic University has been selected as an education partner for Amazon's Career Choice program to provide Amazon's hourly employees access to credit-bearing courses at FAU. This new partnership will pave the way for these employees to earn an associate or bachelor's degrees, as well as undergraduate certificates.
"I am pleased that Florida Atlantic has become an Amazon Career Choice education partner," said Linda Johnson, FAU associate vice president for academic affairs. "Thousands of Amazon employees living in South Florida now have the choice to attend FAU and pursue the undergraduate degree of their choice. The best part is they will have their tuition and fees pre-paid by Amazon. It is a win-win for FAU, Amazon and their employees."
Samantha Clitus, a health science major, is the first FAU student to take advantage of this partnership. She is on track to graduate in spring 2024 with a goal of attending nursing school to become a pediatric nurse.
"It is an honor to be selected for this program, and it has given me hope for a successful future," said Clitus. "I am a first-generation college student, so this will not just be benefitting me, but my family as well."
Amazon's Career Choice program empowers employees to learn new skills for career success at Amazon or elsewhere. The program offers a variety of education and upskilling opportunities, including prepaid college tuition, industry certifications designed to lead to in-demand jobs, and foundational skills such as English language proficiency, high school diplomas and GEDs. In the U.S., the company is investing $1.2 billion to upskill more than 300,000 employees by 2025 to help move them into higher-paying, in-demand jobs.
"This initiative provides career growth and mobility by empowering employees to pursue professional development with strategic intention and clear goal attainment," said Brian M. Montalvo, assistant vice president, FAU Career Center. "By investing in the education and skill development of its workforce, companies not only enhance the professional lives of their employees but also contribute to the overall development of a more skilled and agile workforce." 
Amazon's Career Choice program has a rigorous selection process for third-party partner educators, choosing partners that are focused on helping employees through their education programs, assisting them with job placements, and overall offering education that leads to career success.
"We're looking forward to having Florida Atlantic University as an education partner for Career Choice, adding to the hundreds of best-in-class offerings available to our employees," said Tammy Thieman, global program lead of Amazon's Career Choice program. "We're committed to empowering our employees by providing them access to the education and training they need to grow their careers, whether that's with us or elsewhere. We have intentionally created a partner network of third-party educators and employers committed to providing excellent education, job placement resources, and continuous improvements to the experience. Today, over 150,000 Amazon employees around the world have participated in Career Choice and we've seen firsthand how it can transform their lives."
The Amazon Career Choice Program pre-pays tuition and mandatory school fees directly to FAU, up to a maximum each year. For more information via Amazon's Career Choice website, visit here. For more information, or to apply to join Amazon's Career Choice program at FAU, visit here.
-FAU-