FAU Expert: New NCAA Transfer Limitations are Essential
New NCAA legislation to limit student-athlete transfers was a necessary adjustment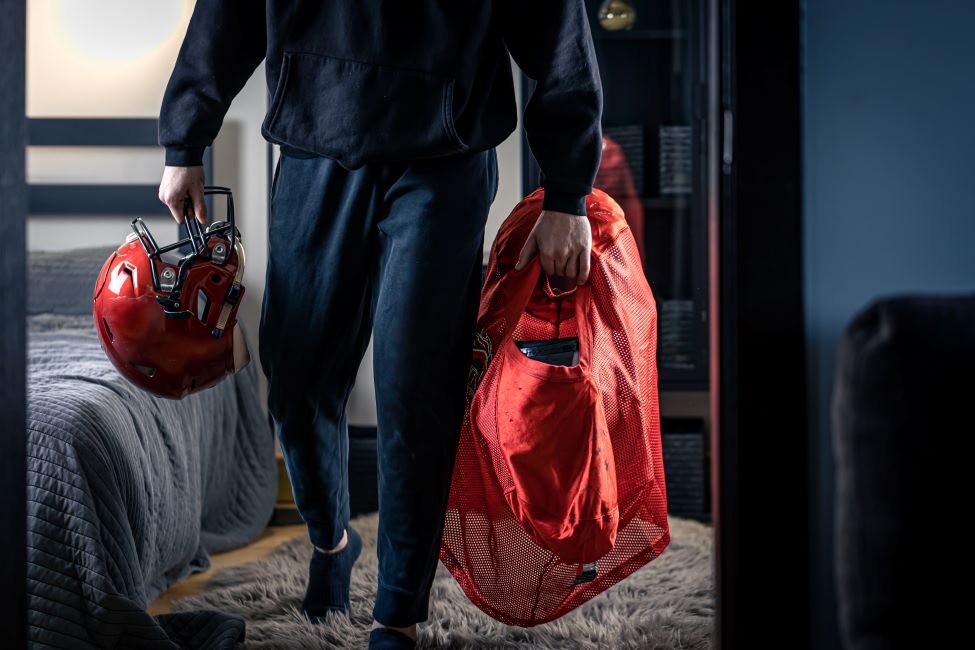 New NCAA legislation to limit student-athlete transfers was a necessary adjustment that will help improve the college sports landscape and ultimately benefit the players themselves
---
New NCAA legislation to limit student-athlete transfers was a necessary adjustment that will help improve the college sports landscape and ultimately benefit the players themselves, according to a sports management expert at Florida Atlantic University.
The transfer portal was launched in 2018, serving as a database of athletes who intended to transfer to another program after they sat out one year. But the NCAA eliminated the sit-out rule in 2021, allowing athletes to be eligible to play immediately for their new schools.
Some athletes, many of them quarterbacks, have taken advantage and transferred multiple times, essentially becoming "free agents" each year and upending traditional college sports, particularly football and basketball.
It was getting to the point where athletes who didn't immediately earn starting roles were transferring, and the portal was creating havoc for coaches and fans, said Dan Cornely, assistant director of FAU's MBA in Sport Management program in the College of Business. Even starting players were transferring after securing more lucrative name, image and likeness deals with other schools.
But the new rule recently approved by the NCAA starting with the 2023-24 season requires underclassmen to meet certain criteria before they can transfer multiple times. Now multiple transfers will be considered only for reasons related to players' physical or mental well-being; urgent circumstances outside players' control such as physical or sexual assault or discrimination; and diagnosed disabilities affecting players' education.
The change does not affect graduate students, who still can transfer multiple times and play immediately.
"The transfer portal was getting too saturated with student-athletes," said Cornely, a former college football player and assistant coach. "It takes time to develop team chemistry, and coaches shouldn't have to re-recruit their own players each year to keep their teams intact."
While the rule appears to limit options for athletes, it actually aids in their personal development, Cornely added.
"It's easy to bail on a program when things don't go your way," he said. "We all find ourselves in difficult circumstances in life, and leaving a tough situation isn't always possible or prudent. Sometimes we have to develop our coping skills and make the best of it. I think this new rule will help athletes later in life, even if they may not think so right now."
-FAU-