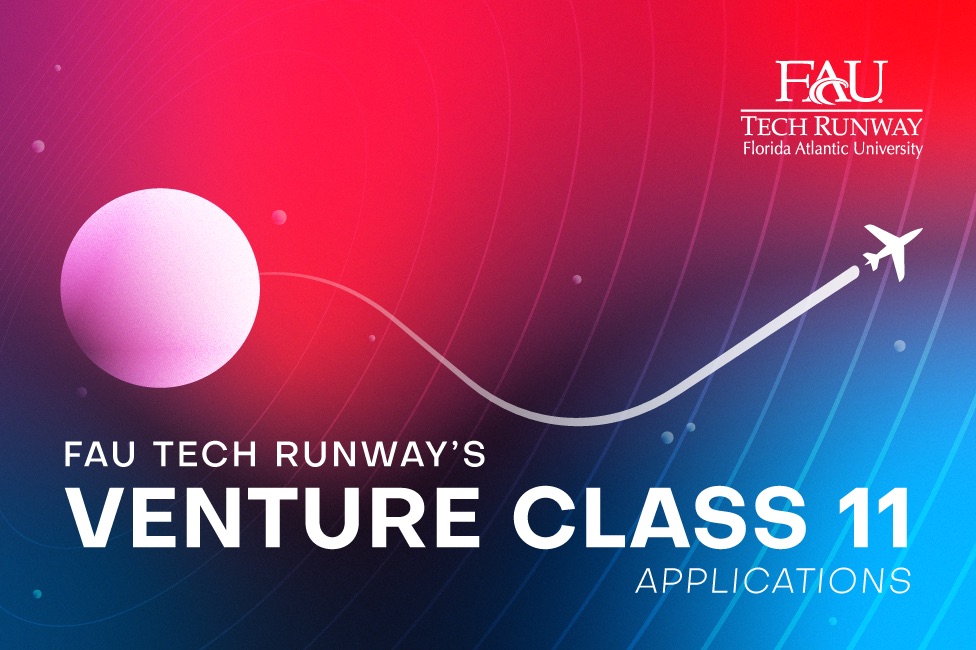 ---
FAU Tech Runway® is now accepting applications for the Venture Program, which helps turn game-changing business ideas into thriving companies.
"This is our first year accepting two application cycles," said Jessica Beaver, associate director of FAU Tech Runway®. "It's the continued success of the venture class graduates that encouraged Tech Runway to extend a second entry round to applicants. Twice as many exceptional entrepreneurs can apply to join this outstanding program."
The winners will join the next venture class program at FAU Tech Runway®, which puts startups and entrepreneurs on the fast track to training, instruction, team-based mentoring, networking, marketing and capital-raising assistance, events and intern support.
Since its inception in 2014, FAU Tech Runway® companies have generated $278.6 million in revenue; created 720 jobs and 258 internships; submitted 135 patent applications; and raised $140.1 million in investment capital.
The deadline to apply is Sunday, Nov. 20. To apply, click here. For more information on FAU Tech Runway®, visit fau.edu/techrunway.
-FAU-